Check out our new website
Next Level Leadership Luncheons
Pastors are invited to this free series of strategic leadership luncheons.
This will be a time of encouragement and to offer networking and equipping opportunities.
Please plan now to attend this FREE luncheon.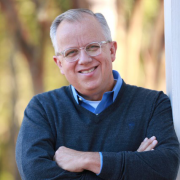 Ed Litton
"Leading Your Church Through Difficult Seasons"
November 8th  –  11:30am-1:30pm
Riverside Church, 2401 Alcott, Denver, CO 80211
Ed Litton has been the senior pastor of First Baptist North Mobile since July 1994. Prior to coming to North Mobile, Ed served as a home missionary appointed to work in the evangelism office of the Arizona Southern Baptist Convention. From there, he and his wife, Tammy, moved to Tucson and founded the Mountain View Baptist Church. Almost seven years after that work had been established, God led Ed to come to North Mobile as senior pastor. Ed holds a B.A. in Religion & Theatre from Grand Canyon University, a Master of Divinity from Southwestern Baptist Theological Seminary, and a Doctor of Ministry from The Southern Baptist Theological Seminary.
Ed and Tammy have 3 children: Josh, Tyler, and Kayla. Ed was married to Tammy for 25 years when she was killed in an automobile accident August 16,2007. After a period of God's grace and healing, Ed married Kathy Ferguson, widow of Pastor Rick Ferguson, who was also killed in an automobile accident. Ed continues to push harder and harder for the Kingdom of God, and North Mobile is proud to have him as its pastor.
Please register the number in your group to help us prepare.
Confirm your church's best contact information by clicking the "Update Church Information"